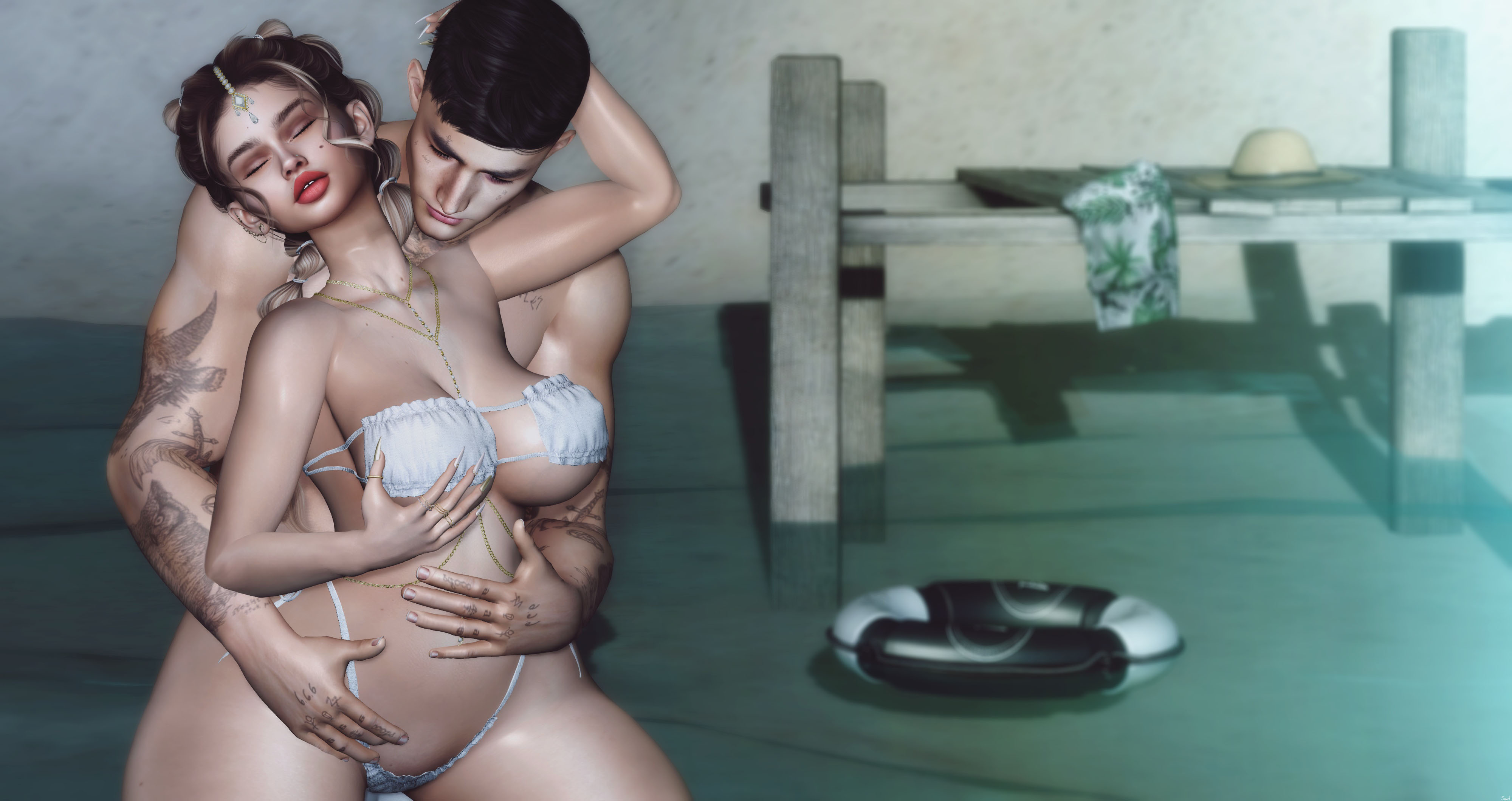 Cynful has released this cute bikini at Collabor88 which will be open until the 6th of August. There are 25 solid colors to choose from each with sheer and butterfly graphic options. Fatpack includes options to fully customize the bikini with 31 different colors to choose from. Fitted for Lara, Petite, Legacy, Perky, Freya and Kupra.
Vanity has opened and with it Koonz has released this beautiful lipstick. There are 3 sets of Lelutka EvoX hd lipsticks available, each pack including 6 different colors. Event will be opened until the 25th of July.
This K&S sexy couple pose can now be found at the mainstore.
//CREDITS//
Hair/Doux/Nova Hairstyle
Bikini/Cynful/Ruffle Kini/@Collabor88
Body Chain/Secrets/Delicate Body Chain
Head Piece/Supernatural/Janice Bindi
Lipstick/Koonz/Rainy Lips/@Vanity
Pose/K&S/You Make Me Wild