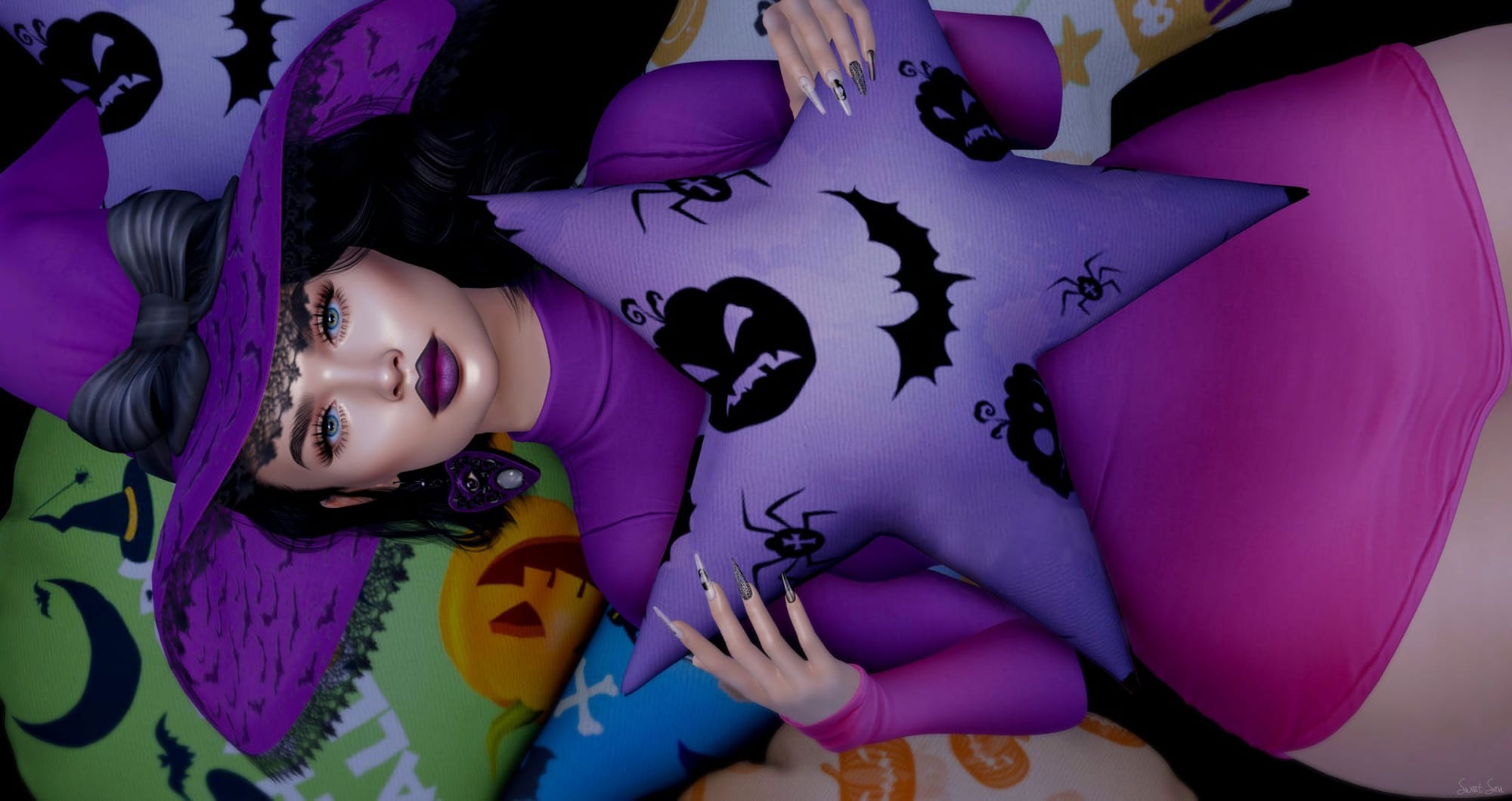 This pillow set by K&S can now be found at the Halloween Shop & Hop as a gift. Event will be opened until the 1st of November.
Ascendant has released these spooky nails at Level Event this round. Nails come in 10 different base textures which are fitted for Maitreya, Legacy and Belleza.
This adorable Cynful dress can now be found at Uber Event. Dress comes in 20 colors with solid, ombre and patch options. Fatpack includes 11 bonus colors. Fitted for Lara, Petite, Legacy, Perky and Freya.
CREDITS
Hair/ Doux /Ubert Hairstyle
Dress/Cynful/Polo Neck Dress/ Mainstore / @ Uber Event
Nails/Ascendant/Spooky Nails/ Mainstore / @ Level Event
Pillows/K&S Creations/Halloween Pillow Set/ Mainstore / @ Shop & Hop
Hat/Crybaby/Luna Hat/ @ Salem
Earrings/A*S Planchette Earrings @ Salem