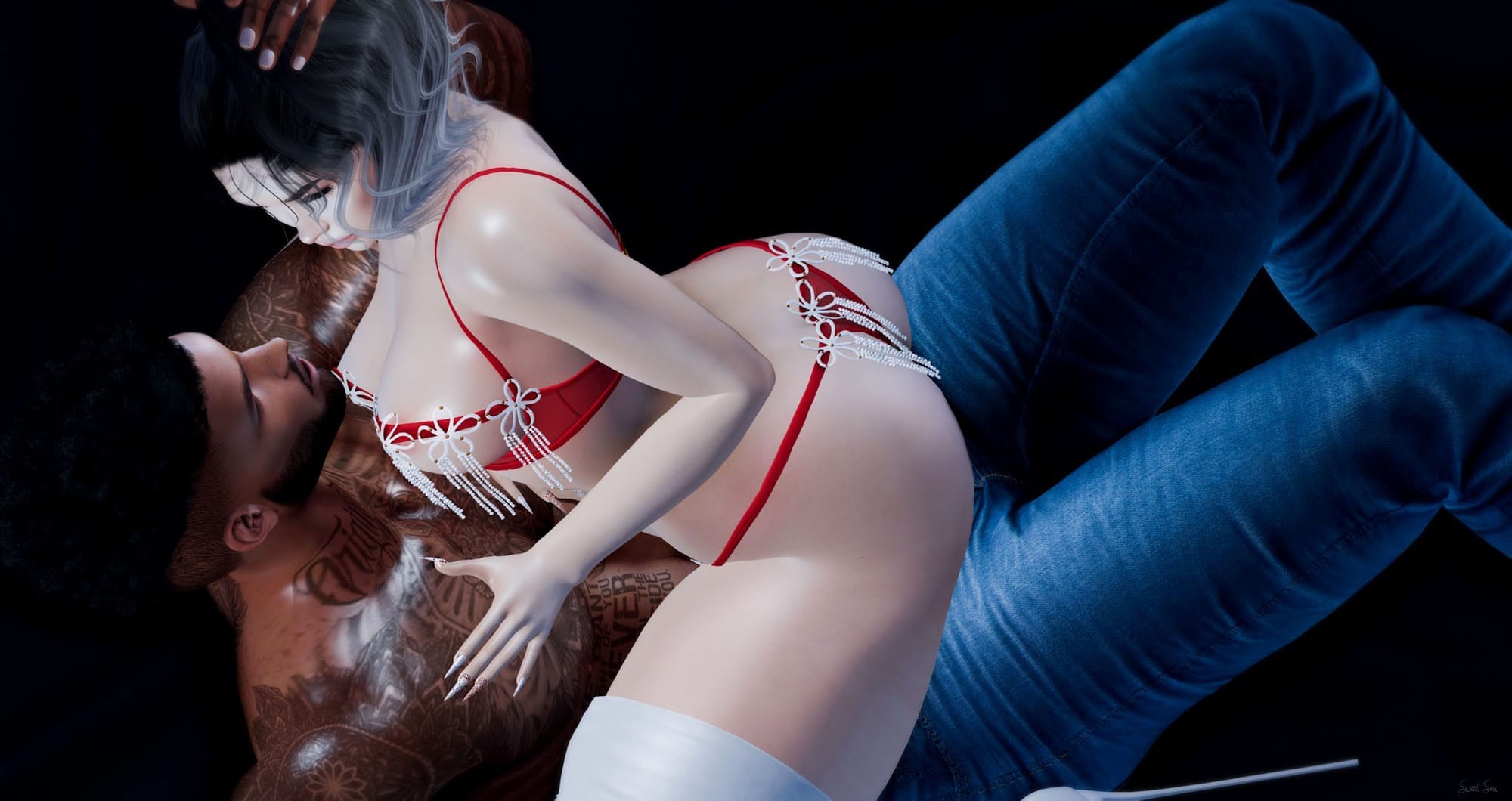 This adorable lingerie by Cynful can be found at Collabor 88 Event. Lingerie comes in 20 basic colors with hud that allows you to change color of flowers and pearls, hud also has option to make lingerie solid or sheer. Fatpack includes 31 colors and is fitted for Lara, Petite, Legacy, Perky and Freya.
These beautiful nails by Ascendant can now be found at the Mainstore. Nails come in 10 basic colors and fitted for Maitreya, Legacy and Belleza.
K&S has released this couple pose at Men Only Monthly. There are 2 other couple poses available at the event as well.
CREDITS
Hair/Tram/J1007 hair/ @ Kustom9
Lingerie/Cynful/Secret Garden Lingerie Set/ Mainstore / @ Collabor88
Nails/ Ascendant /WAP Bento Nails